Race and trade unions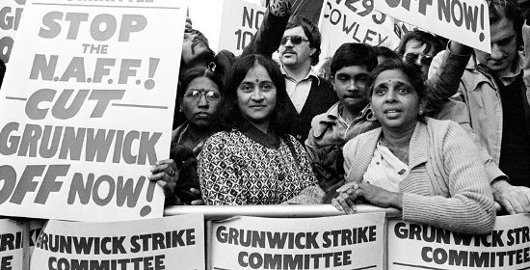 Many migrant workers coming to this country in the post-war period faced discrimination at work and institutional racism within trade unions. The period 1945-1995 saw developments in Black workers' organisation including-
- organising against restrictive immigration controls
- campaigns for anti-discrimination legislation
- strikes against job segregation and low paid and insecure work
- self-organisation and trade unions
Resources available on this site related to race and trade unions:
- Read a learning narrative on Black and Asian workers, a paper written by Wilf Sullivan, Policy Officer for Race Equality, Trades Union Congress.
- View images relating to race and trade unionism.
- Search the collection for resources relating to "race or racial discrimination").
Examples of interview resources: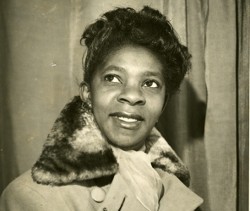 I came here with a profession, I was a beautician, because they advertised at home. I had just passed my exams at home, because I studied 5 years in skincare and I started my own business... they advertised from England, they wanted professional people here. And nowhere would have me because they weren't accustomed to black people. They say they don't know, their staff might walk out on me. I went to a place that advertised in the Evening Standard for people to work. Hhe asked me a lot of questions about the care of your skin and hair and I answer. And he says you know much more than we do.
Lilly Crawford, describes her experience of a recruitment drive in Jamaica and arriving in the UK in 1951. Read and hear more
You were sent an application form and they assessed that and then you had to have a medical test... 55 of us passed the test and 55 of us were met at Euston station by London Transport people and taken in their coach out to Elstree.
Mary Williams describes the recruitment drive by London Transport in Ireland that brought her to Britain. Read and hear more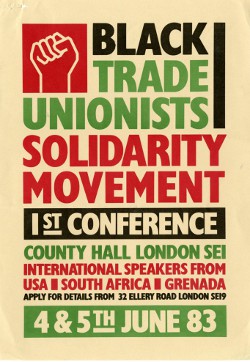 There were a lot of black men who were, I suppose, in their forties, fifties, whatever and they'd reached inspector stage, manager level and whatnot.  Those I was friendly with, sometimes they'd tell you stories about the old days and it must have been really, really hard and just absolute non-stop racist abuse, basically.  But as usual, there were kinds of covert forms of retaliation...
Bill Siepman describes racism on the underground in the 1950s and 1960s. Read and hear more
Racism and Anti-racism
A number of interviews carried out by the Bishopsgate Institute focus on community work with the Bangladeshi migrants around Brick Lane in the 1970s. This was a fraught time with the National Front infiltrating the area, distributing propaganda and carrying out racist attacks. Read and hear more (select Partner = Bishopsgate)
Len Murray was the General Secretary of the TUC. In those days TUC's General Secretary was quite a powerful person in the country. One Sunday, Len Murray joined us in the corner of Brick Lane and Bethnal Green Road. Mr Murray's participation saw the situation change to some extent.
Jamal Hassan describes Len Murray's visit to the area later in 1978. Read and hear more